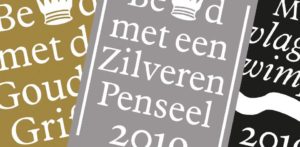 Marieke Nelissen, illustrator of 'They had counted their sheep' was awarded last month by the Griffel and Penselen jury.
Rightly so. For the book she made truly eye-catching images that not only tell the story, but complement and enrich it.
This autumn it will be announced which of the Silver Brush winners can take home the Golden brush.
Anyway, she already has my vote.